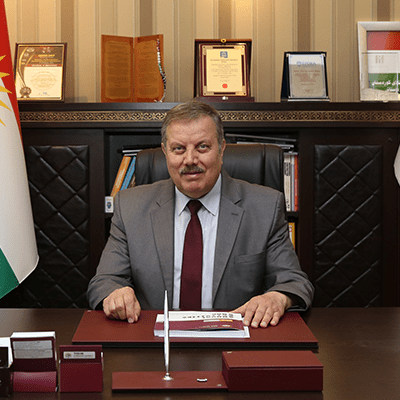 Dr. Idris Hadi Salih
Chair of Trustees
Dear Students,
The world is going through a new era that is commonly referred to as the "Age of Information". Globalization is removing boundaries as well as expanding the markets from a regional to a global level.
In this global age where the content and scope of information have reached such great extents, there are two fundamental principles that enable institutions, societies, and states for survival and achievement: To acquire knowledge and to use and share it professionally by means of communication technologies. In order that communication may be successful, it is vital to master at least one foreign language, preferably English.
The service sector has an increasing and important share in the income of developing and developed countries. Therefore, new and appealing opportunities are improving in such industries as banking, insurance, advertising, and tourism, in addition to those in the traditional professions.
Tishk International University students will be provided with all the necessary information and proficiency by the well-known members of the academic and expert professionals of the business world. They will access the most recent computer applications and the facilities of the internet.
Our university aims to elevate the standards of higher education and provide professionals to the institutions in the country. We expect that our graduates shall not only be in great demand in the country but all over the world. These graduates will be representing the country in the best possible way in the 21st century.
Dr. Idris Hadi
Chair of Trustees